Benefits and Uses of Frankincense Oil
Essential oils have long history of use for their therapeutic benefits and often are utilized as part of the Aromatherapy practice. Essential oils are sourced from leaves, stems, roots, and resins of the plants.
An essential oil is a concentrated liquid containing volatile aroma compounds from plants. Essential oils are also known as volatile oils. An essential oils are essential because they contain the essence of the plants' fragrance or the characteristic fragrance of the plants which they are derived from. In general they are used in perfumes, cosmetics, soaps, for flavoring food and drink, and for adding scents to products.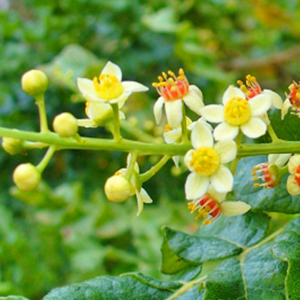 Frankincense oil is obtained by steam distillation of the dry resin from the Boswellia carterii, Boswellia ferreana or Boswellia serrata trees. This tree can grow in dry and desolate conditions and features pinnacle leaves and white or pale pink flowers. The resin begins as a fragrant sticky milky-white liquid that flows from the trunk of the tree when cut. The dried tears are collected, and the resin is then distilled, producing the precious oil. The resin is also known as olibanum.
One Boswellia tree can produce a couple of pounds of resin each year and If taken cared of properly the one tree can produce resin for hundreds of years.
Boswellia Serrata is a tree native to India and contains special compounds with anti-inflammatory, and potentially anti-cancer properties. Most benefits of the boswellia is from its terpenes and boswellic acids compounds.
Boswellia's resin constituents include; incensole acetate (IA), phellandren, olibanic acids, methyl-glucuronic acid, α-pinene, limonene, and α-thujene. The unique chemical constituents contribute to Frankincense essential oil's benefits.
Frankincense oil is highly prized today in the perfumery industry, and widely used in the manufacturing of skincare products. Frankincense oil is used through inhalation, or topically on the skin mixed with other carrier oils such as Jojoba oil.
Frankincense essential oil is a thin, colorless to pale yellow liquid with a base note of a medium aroma. Boswellia serrata has a warm and spicy, woody odor that is haunting.
Frankincense Oil & Mood:
Inhaling frankincense resin constituent of incensole acetate (IA) affects certain receptors known as (TRPV)3 in animals. (TRPV)3 receptors are spread throughout the skin and the brain. Incensole acetate (IA) acts as a potent TRPV3 agonist which creates anxiolytic-like and antidepressive-like behavioral effects and provided a biological basis for the psycho activity function of this essential oil.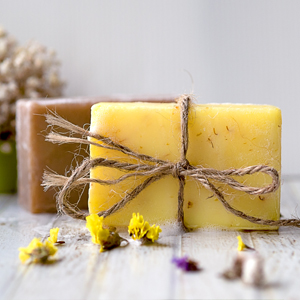 Frankincense Oil & Antimicrobial Benefits:
Frankincense essential oil provides antimicrobial effects. Research suggests that the combination of Frankincense and Myrrh oil act synergistically and effectively against species of pathogenic bacteria such as Cryptococcus neoformans, Pseudomonas aeruginosa, and Bacillus cereus.
From other research, the alcoholic extract of frankincense was able to act on Candida albicans. The ability of the extract increased at higher concentration and provided comparable results to antibiotic treatments.
Antimicrobials from natural sources may help provide solution for global challenge of antibiotic resistance. Nine commercially available essential oils were studied for their antimicrobial activity on organisms associated with skin, scalp and nail infections mainly Propionibacterium acnes, Malassezia spp., Candida albicans and Trichophyton spp.
Among nine essential oils, Boswellia serrata essential oil provided better antimicrobial effects on all the micro-organisms including Staphylococcus epidermidis biofilm and surprisingly provided highest antimicrobial activity on Trichophyton spp.
Additionally, Boswellia serrata oil worked synergistically in combination with common anti-fungal products against resistant strain of C. albicans. These broad-spectrum antimicrobial activities of Boswellia serrata oil will make it an option for topical use.
Frankincense Oil & Skin-care:
Frankincense helps to strengthen skin and improve its tone and elasticity. It is beneficial for bacterial blemishes. It contribute to wound healing and improving appearance of scars, stretch marks, skin redness and irritation.
From studies, frankincense essential oil is able to affect human skin cells. Frankincense provides anti proliferative properties, as well as affecting many important signaling pathways that are related to inflammation, immune response, and tissue remodeling. It modulates the biological processes of inflammation and tissue remodeling in human skin.
Frankincense Oil & Respiratory Benefits:
Frankincense essential oil traditionally has been valued for its effect on the respiratory system, and has been used in steam inhalations, baths, and massages to treat cough, catarrh, bronchitis, and asthma. Inhalation and consumption of Boswellia olibanum reduces the risk of asthma.
How to Use Frankincense Oil?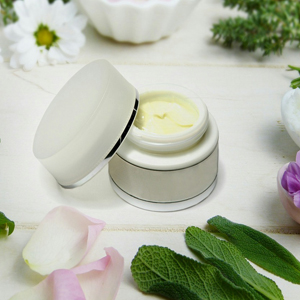 Frankincense Oil blends well with: Basil, Bergamot, Cardamom, Cedarwood, Chamomile, Cinnamon Bark, Clary Sage, Coriander, Geranium, Myrrh and Vanilla.
Frankincense oil induces the feeling of peace, relaxation and satisfaction. Add a few drops of frankincense oil to a hot bath or adding it to a diffuser helps to ease symptoms anxiety and stress.
Due to its antiseptic benefits, frankincense oil could be good addition to any oral hygiene regimen. It can help prevent dental health issues, bad breath, or oral infections.
For its skin care benefits, mix a few drops of frankincense oil with a tablespoon of a carrier oil and apply it to the skin. It can be used for skin irritations due to shaving, for acne, scars, and stretch marks. But before use, be sure to always do a small patch area test first for possible allergic reactions and do not apply it to broken skin.
Frankincense oil can be used for dryness from the winter air to improve the look of your hands. Add a couple drops of frankincense oil to the moisturizer of your choice to help hydrate and rejuvenate the skin.
Apply Frankincense oil to maintain healthy looking fingernails. Simply place a drop of oil on your nail and rub it around the cuticles and edges of your fingernails. This will leave your nails looking healthy.
Frankincense Safety of Use:
Frankincense essential oil is considered safe and well-tolerated, especially compared to prescription products.
Frankincense oil can cause minor skin irritations, and if ingested may cause nausea or stomach pains. Frankincense oil may interfere with blood-thinners.
Related Articles:
Essential Oils to Improve Mood & Relief Anxiety
Surprising therapeutic and healing benefits of essential oils
Articles and products featured by Health Palace are collected from a variety of sources and are provided as a service by Health Palace. These newsletters, while of potential interest to readers, do not necessarily represent the opinions nor constitute the advice of Health Palace. Presented materials are only for information purposes and do not intent to treat, cure, or prevent any disease.
References:
"essential oil". Oxford English Dictionary (online, American English ed.). Archived from the original on 2014-08-09. Retrieved 2014-07-21.

Indian J Pharm Sci.Boswellia serrata, a potential anti-inflammatory agent: an overview. 2011 May;73(3):255-61. doi: 10.4103/0250-474X.93507. PubMed: 22457547.
Arieh Moussaieff, Neta Rimmerman,Tatiana Bregman, Alex Straiker, Christian C. Felder,‖Shai Shoham, Yoel Kashman, Susan M. Huang, Hyosang Lee, Esther Shohami, Ken Mackie, Michael J. Caterina, J. Michael Walker, Ester Fride, and Raphael Mechoulam. Incensole acetate, an incense component, elicits psychoactivity by activating TRPV3 channels in the brain. doi: [10.1096/fj.07-101865]. FASEB J. 2008 Aug; 22(8): 3024–3034.

Maha E I Aldory; Fawwaz Fadhil Ali; Sultan, Safaa M. Effective of Watery and Alcoholic Extract of Frankincense on the Candida Albicans Fungus. International Journal of Pharmaceutical Research & Allied Sciences . 2018, Vol. 7 Issue 3, p56-62. 7p.

de Rapper S, Van Vuuren SF, Kamatou GP, Viljoen AM, Dagne E. The additive and synergistic antimicrobial effects of select frankincense and myrrh oils--a combination from the pharaonic pharmacopoeia. Department of Pharmacy and Pharmacology, Faculty of Health Sciences, University of Witwatersrand, Parktown, South Africa.Lett Appl Microbiol. 2012 Apr;54(4):352-8. doi: 10.1111/j.1472-765X.2012.03216.x. Epub 2012 Feb 20.

Sadhasivam S., Palanivel S., Ghosh S. Synergistic antimicrobial activity of Boswellia serrata Roxb. ex Colebr. (Burseraceae) essential oil with various antifungal products against pathogens associated with skin, scalp and nail infections. PubMed; Lett Appl Microbiol. 2016 Dec;63(6):495-501. doi: 10.1111/lam.12683. Epub 2016 Nov 6.

Rafie Hamidpour, Soheila Hamidpour, Mohsen Hamidpour, and Mina Shahlari. Frankincense (Boswellia Species): From the Selection of Traditional Applications to the Novel Phytotherapy. Journal of Traditional and Complementary Medicine. 2013 Oct-Dec; 3(4): 221–226. doi: [10.4103/2225-4110.119723].

Han X, Rodriguez D, Parker TL. Biological activities of frankincense essential oil in human dermal fibroblasts. Pub med; 2017 Feb 3;4:31-35. doi: 10.1016/j.biopen.2017.01.003. eCollection 2017 Jun.

Al-Yasiry AR1, Kiczorowska B1. Frankincense--therapeutic properties. Pubmed: Postepy Hig Med Dosw (Online). 2016 Jan 4;70:380-91.

Gupta I, Gupta V, Parihar A, Gupta S, Ludtke R, Safayhi H, et al. Effects of boswellia serrata gum resin in patients with bronchial asthma: Results of a double-blind, placebo-controlled, 6-week clinical study. Pub Med: Eur J Med Res. 1998;3:511–4.
Recent Posts
Is Gluten Free Diet for you?The spectrum of gluten-related disorders includes celiac disease, derma …

Essential Nutrients For Healthy Thyroid FunctionThe thyroid is a butterfly-shaped endocrine gland a …

How To Keep Healthy Blood PressureBlood is carried by the arteries from the heart throughout the b …