How to place an Order Online at Health Palace Website
Buying at Health Palace Online Store is easy, quick and simple. This manual will guide you step by step to a successful purchase through graphic explanations.
Payment

At the left part of or website, you can find the different Categories and Brands that we carry. You can use them to find products related with your interests.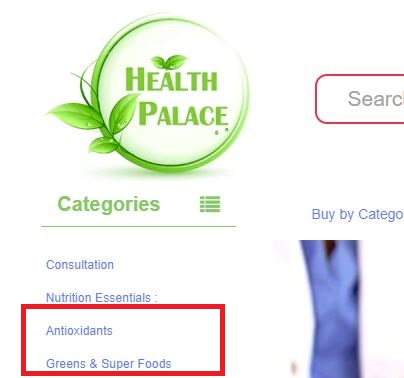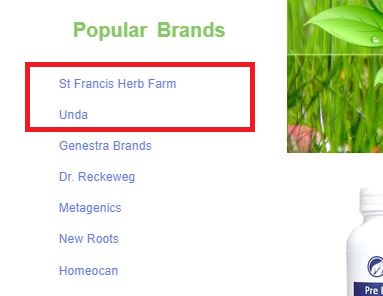 You can also click on "Buy by Categories" or "Shop by Brand" to check the different products and brands that we have with more detail.

To start, search the product you want to order:
Go to the "search" box at the top of the page near our phone number. If you don´t know the exact name of the product enter the key words. Try to be as accurate as possible.

A menu will be displayed with the products that most closely match the key words. You can select your wanted product directly from here or click on the search button to view more results.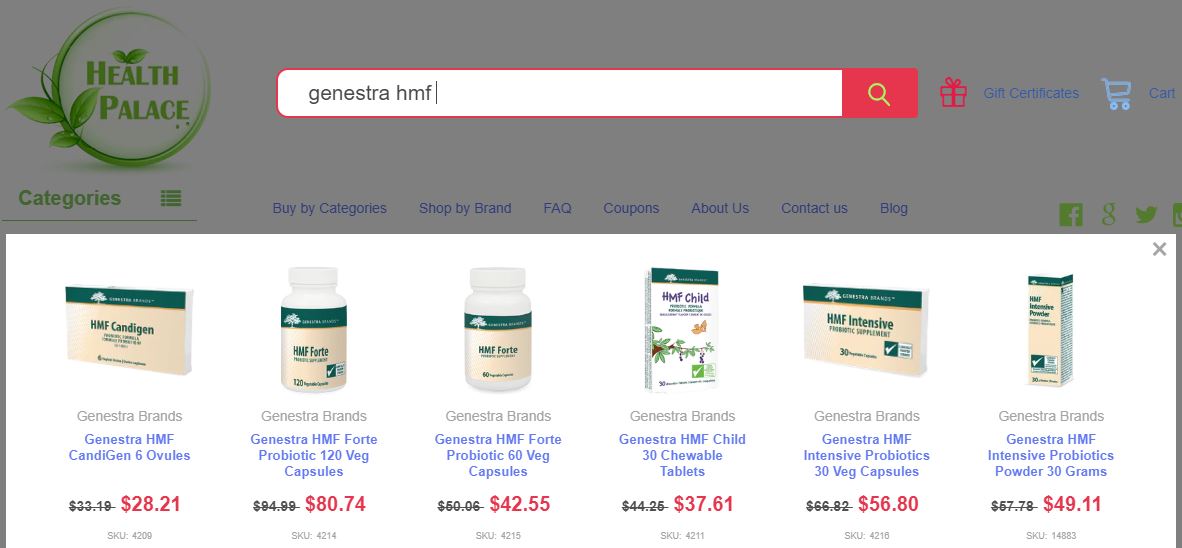 If you know the exact name of the product then enter it in "double quotes"

Then click on the button "Search"
Select the product and the quantity you want to buy, then click on the button "Add to Cart" to include it into your order.
Once that you add the product to your cart, you'll have the option to:
Pay with your PayPal account or with a credit card as a guest.

Continue Shopping and put more products on your cart.

View your cart & check the order details.
View Cart:
You can check the products you have on your cart at any time, clicking on the option "Cart" on the main menu bar.

If you click on it, you'll see your complete order. Here you can add and remove products from your order, using the arrows on the Quantity column.
Estimate Shipping & Tax:



To estimate shipping fares and select a shipping method, click on the option "Add info" and fill the camps. When done, click on the button "Estimate Shipping"
Then, choose the shipping method you want, and click on "Update Shipping Cost" (Prices are shown next to the shipping method) In case your order is over $99 dollars and a Canadian address is provided, the free shipping option will appear at the top of the options.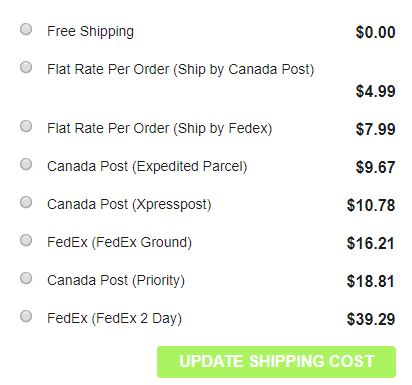 Now your payment information will be updated. To continue click on the button "Proceed to check out"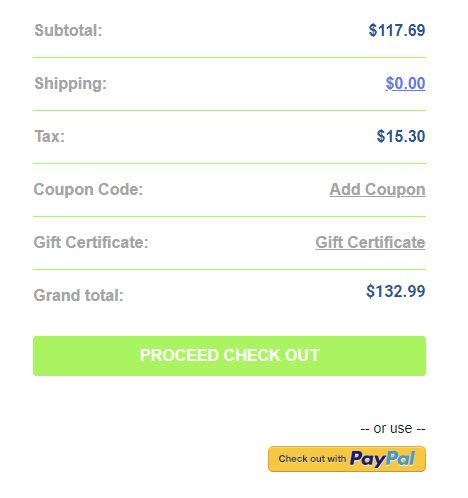 You will be redirected to the "Check Out" screen where you have to follow 5 easy steps to finish your order.
Check Out (I´m a New Customer):



I. If you haven't create an account with us, you'll have the option of "Continue as a guest", you'll be able to create an account with us if you prefer after you place an order. We require an email address, so we can send you the information of your order
Now you'll need to put your complete shipping in the next format: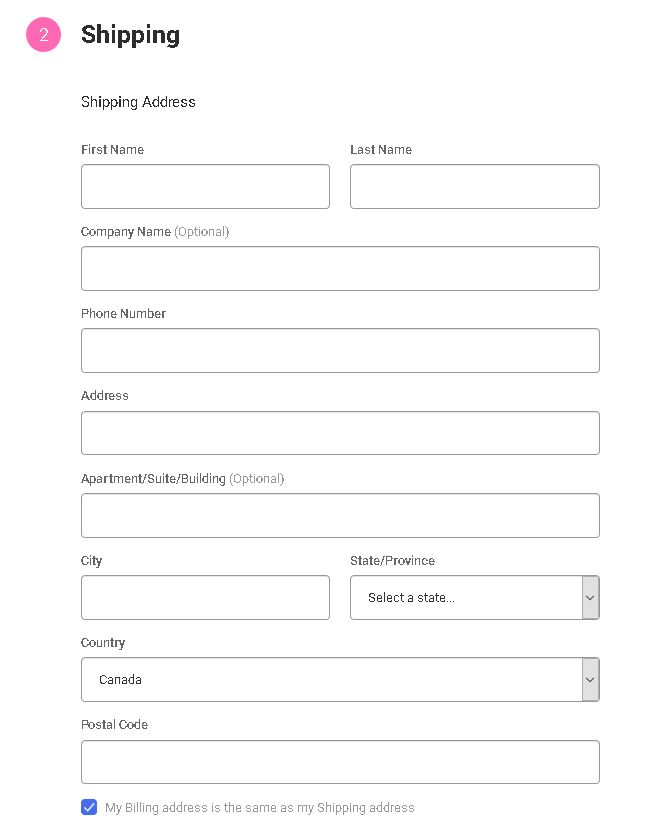 Confirm the shipping option that you want: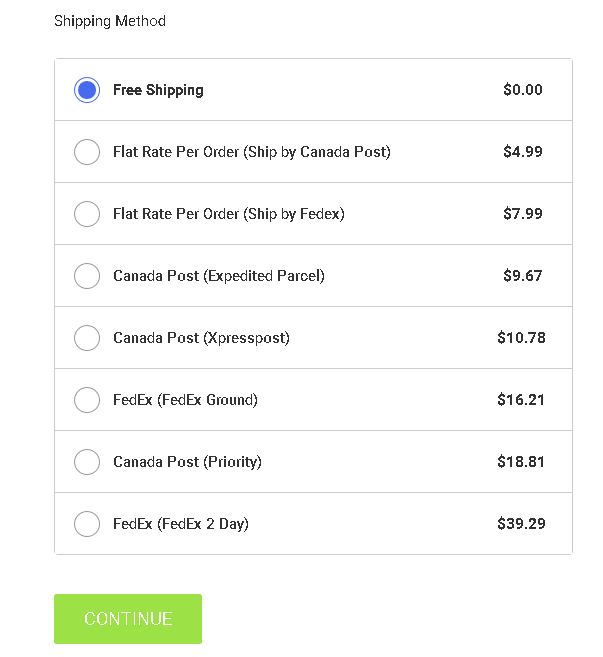 Finally you'll have the option to pay with:
Your credit card through our website system

Your PayPal account

Your credit card through the PayPal system (as a guest)
Just select the option you prefer and then click on "Place Order" to complete your order. Once you placed your order, you will receive an email confirmation, that contains the invoice, shipping and billing details and your order ID, keep it if you want to ask details about your order.
Create a new account:
At top of our website, you'll see the option "Register", you need to click on there.
b) Fill the camps and then click on "Create Account"
After this, you'll see a message with the confirmation of you new account!
From here, you can also subscribe to our newsletter, so you can receive exclusive promotions to your email.
Payment

:
If you choose to complete your order with PayPal, a window will be displayed, here you can put your PayPal information, so you can complete your order and receive your confirmation email.
Back to the top
PayPal with credit or debit card:
If you don´t have a PayPal account, you can also pay with PayPal system as a guest, just clicking on the option "Pay with Debit or Credit Card", you need to put your debit or credit card information and the billing and shipping details. After this, you'll receive your confirmation email once your order is placed.
An e-mail will be sent to you with your invoice and a second one within the next 3 days with the date when you can pick up your order.
Call to:
416-273-4809
1-800-657-5002
Office Hours
M-F 10am-8pm EST
SAT 11am-4pm EST
What happens if I do not have a credit/debit card? Do I can still buy online?
Yes, you can get a prepaid Visa card or a Visa gift card in any Canada Post location. You can pay with them as a normal card in our online store or via phone with one of our representatives.
Visa prepaid cards
Prepaid re-loadable Visa cards
Buy your card at any Canada Post location. Load up to $500 on it. Use it right away. Reload your card any time. Visit any of 6,300 Canada Post locations or reload online.
Visa gift Cards
The Canada Post Visa gift card is available at post offices across Canada. You can buy it using cash or debit. For more information you can visit: https://www.canadapost.ca/web/en/products/details.page?article=visa_and_phone_prepa
Pick up your order at our store:
You can order online or by phone and pick your order at our Toronto location:
3601 Highway 7 Unit 114
Markham, Ontario, L3R-0M3