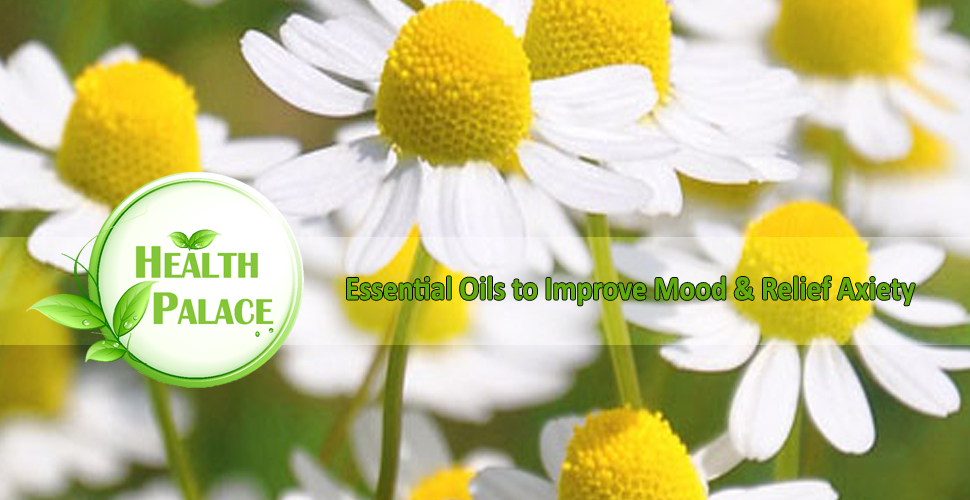 Essential Oils to Improve Mood & Relief Anxiety
The essential oils have been used for their medicinal benefits for a very long time. Pure essential oils are extracted via distillation techniques and depending on their chemical compounds they can be used via inhalation, topical application and some are safe to be taken orally. Aromatherapy is used worldwide for chronic pain, depression, anxiety, some cognitive disorders, insomnia, and stress-related disorders.
Scientific explanation for how the essential oils or aromatherapy works:
Clinical trials have shown that the essential oils compounds are absorbed into the blood stream through inhalation or topical application. Then via blood circulation volatile compounds are carried to the brain and act on our Limbic system. The limbic system supports a variety of functions in the body including emotion, behavior, motivation, long-term memory, motor function, sensory perception, and olfaction. In fact our body's emotional and hormonal responses are in part as a result of the limbic system's reaction to sensory information including the sense of smell. Observational studies of the brain are indicative of specific EEG changes associated with alertness and relaxation by using essential oils, suggesting that aromatherapy could be effectively used in treatment for a range of mood and psychiatric disorders.
Essential oils with anti depressive & anxiety benefits: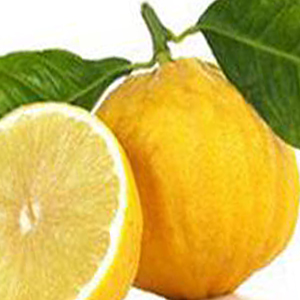 Bergamot Oil:
Bergamot (Citrus bergamia, Risso) is a citrus fruit and it is well known for its essential oil. It is used in aromatherapy to reduce anxiety, mild mood disorders and pain. Bergamot uplifts the mood and helps with self confidence.
Several human clinical studies have evaluated psychological and physiological effects of the Bergamot oil. These studies analyzed saliva hormones, heart rate, pulse, breathing rate, skin temperature, and emotional rating questioners before and after therapy with bergamot vapor inhalation. Results showed lower cortisol level, lower heart rate, improvement in negative emotions, and fatigue scores suggesting that Bergamot Essential Oil can be used as simple way for stress reduction.
Bergamot oil blends well with Ylang Ylang, Lavender and Patchouli.
Frankincense (Boswellia carteri or boswella sacra):
Frankincense oils obtained by steam distillation of aromatic Frankincense resin used in incense, perfumes, and aromatherapy. Resin is collected from bark of boswellia tree by creating perforations.
Frankincense has traditionally been used to help relieve stress related conditions. Frankincense essential oil promotes calm energy, quiets the mind and helps with meditation. In a clinical study a blend of Bergamot, Lavender, and Frankincense in the ratio of 1:1:1 based on almond oil was used as a hand massage for 5 minutes for 7 days in hospitalized patients to evaluate its effects on pain, state of anxiety and depression. Since the participant group showed more significant differences in the changes of pain score and depression than the control group, the study concluded the positive effect of the blend on pain and depression.
Frankincense oil blends well with Bergamot, Rose and Ylang Ylang.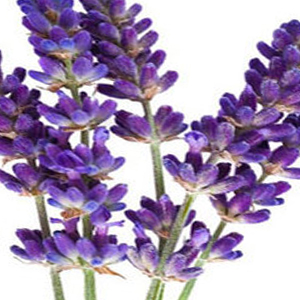 Lavender:
Lavandula (Lavender) is a flowering plant in the mint family. Lavender's essential oil has shown relaxing, antiseptic and anti-inflammatory properties, and it is also used as natural mosquito repellent. Lavender oil is commonly used in fragrances for bath products.
In adults a few drops of Lavender oil on the pillow is shown to assist with restless sleep. Several studies have evaluated the effects of lavender oil on anxiety and depression. For example lavender oil aromatherapy was used in women with high risk of postpartum depression and in cases of post traumatic stress. In both studies participants demonstrated better sleep, better mood and reduced depression by using lavender oil aromatherapy daily.
Lavender oil has also used in oral form to improve mood and symptoms of depression. Based on a study published in International Journal of Psychiatry in Clinical Practice, taking 80 mg to 160 mg capsules of lavender essential oil showed to be beneficial for symptoms of anxiety disorders, such as; disturbed sleep, somatic complaints like pain and fatigue, or general decreased quality of life. This study did not find adverse effects except mild gastrointestinal symptoms, also it did not cause drug interactions or withdrawal symptoms.
Roman Chamomile:
Chamomile is a low perennial plant with daisy like white flowers and a peaceful calming apple like scent. Chamomile is versatile herb and it is used in various forms for its medicinal properties. It is used in supplement form, as a herbal tea, in aromatherapy, and in topical creams for its anti-inflammatory benefits to reduce irritation and swelling.
Roman Chamomile essential oil is one the few oils that is generally well tolerated and safe to use with a small possibility of allergic reaction in those with allergy to ragweed. Using chamomile oil in aromatherapy is often recommended for anxiety and general depression. Few drops in a diffuser can help calm irritable babies and toddlers, while in adults it promotes inner harmony and reduces irritability, overthinking, anxiety and worry.
Studies found that the essential oil form chamomile flower heads contains a compound called azulene which is often used in perfumery, cosmetic creams, hair products, skin lotions, tooth pastes, and also in some fine liquors. Double blind control studies further support the use of chamomile essential oil as a mild sedative and for digestion besides being antibacterial and fungicidal in action.
Dry flowers of chamomile are used in herbal tea, baby massage oil, to sooth symptoms of indigestion, and for the treatment of cough and cold. Research findings suggest chamomile remedies eliminated infants colic in 57% of the cases.
A randomized, double-blind, placebo-controlled study examined the anti-anxiety and antidepressant action of chamomile (Matricaria recutita) medicinal extract in participants with symptoms of comorbid anxiety and depression. The research team observed a clinically meaningful reduction in total depression rating scores in chamomile group vs placebo in all participants.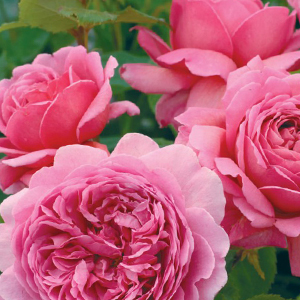 Rose(Rosa damascena):
Rose flowers are well known for their fine fragrance, and are commercially harvested for rose oil which is used in perfumery and to make rose water and "rose concrete". The flower petals are edible and used to flavor food, as a garnish, or as an herbal tea. Rose oil It is a volatile oil obtained by distillation of the fresh flowers of R. damascena. About 3000 parts of flowers yields only one part of oil.
Rose contains several components such as terpenes, glycosides, flavonoids, and anthocyanins with beneficial effects on human health. Rose oil has been researched for different pharmacological applications such as; for its effects on the central nervous system it was found to be hypnotic, neuro-regenerative, analgesic, and anticonvulsant. The studies also suggest rose oil to be beneficial for respiratory and cardiovascular system. While others found its antimicrobial, anti-inflammatory, and antioxidant properties.
Rose oil is known to be harmonising, anti depressive, it sooths feelings of anger, fear and anxiety. Anti stress action of the rose oil has been demonstrated in a double blind control study on university students, during exam time. The saliva cortisol level and Transepidermal water loss (TEWL) were measured in both Rose oil group and control group before exam, during exam and after exams. Results showed the control group, who did not inhale the rose essential oil, had a significant increase in the salivary concentration of cortisol both during and after the exams, as compared with the level before the exams. However, no significant changes in salivary cortisol were observed in the group subjected to rose essential oil inhalation. Also, control group displayed a significant increase in TEWL during the exams, whereas there were no changes at all in TEWL in the rose group. Same results were obtained in another experiment when subject were exposed to 20 minutes acute mental stress (Stroop color-word test).
Rose oil blends well with Patchouli, Lavender, Frankincense and Ylang Ylang
Vetiver (Vetiveria zizanioides):
Vetiver is a perennial bunchgrass and it shares many characteristics with other fragrant grasses, such as lemongrass and citronella. Vetiver Essential oil is extracted from the roots, and used for cosmetics, aromatherapy, herbal skincare and to make ayurvedic soaps. Vetiver essential oil is very often used in perfumes. It is contained in 90% of all perfumes and as a common ingredient in fragrances for men.
The Vetiver essential oil is amber brown; its aroma is described as deep, sweet, woody, smoky, earthy, amber, and balsam. The best quality oil is obtained from 18- to 24-month-old roots.
Vetiver oil strengthens the central nervous system, and is helpful in overcoming depression, insomnia, anxiety, stress, tension and nervousness (Wilson 1995). When locally applied in rheumatism, lumbago, headache, sprain, it is a relieving embrocation . Some people use vetiver oil as aphrodisiac (Wilson 1995).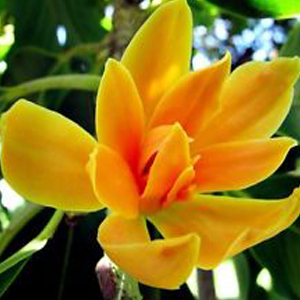 Ylang Ylang:
Ylang Ylang essential oil is extracted through steam distillation of the flowers of the ever green tropical tree known as Cananga odorata (Annonaceae). Since ylang-ylang blends well with most floral, fruit and wood scents, it is widely used as an ingredient in perfumes. Ylang-ylang fragrance is deep and reach with notes of Jasmine and neroli.
Ylang ylang has traditionally been used for its calming and balancing benefits. As for its balancing effects, It known to relieve extreme mood swings associated with PMS.
Ylang-ylang essential oil is known for its relaxing and calming effects in aromatherapy. Investigative research and multiple clinical studies also support its benefits on both physiological and behavioral parameters. Results showed ylang-ylang significantly helped to reduce blood pressure and psychological evaluation of participants in ylang ylang oil group were indicative of them being more calm and more relaxed than subjects in the control group.
Ylang Ylang oil Blends with Bergamot, Lavender, Neroli, Jasmine.
Use of aromatherapy for anxiety, depression and mood disorders is common. The aroma of the essential oils through the sense of smell initiates different emotional responses by activating the limbic system in the brain. Response of our brain to the aromatic compounds also affect the heart rate, breathing, hormone levels, sweat glands and blood pressure.
General Safety information before using the Essential oils:
Only certain essential oils in a specific preparation are considered safe for ingestion; otherwise the essential oils should not be taken orally. Also do not apply undiluted essential oils, absolutes, or other concentrated forms onto the skin without advise of a health care practitioner. If you are pregnant, epileptic, have liver damage, have cancer, or have any other medical problem, use oils only under the proper guidance of a qualified practitioner. Use extreme caution when using oils in children. It is safest to consult a qualified practitioner before using oils with children.
Related articles:
Articles and products featured by Health Palace are collected from a variety of sources and are provided as a service by Health Palace. These newsletters, while of potential interest to readers, do not necessarily represent the opinions nor constitute the advice of Health Palace. Presented materials are only for information purposes and do not intent to treat, cure, or prevent any disease.
References:
1.Forbes, R.J. (1970). A short history of the art of distillation. Leiden: E.J. Brill. OCLC255923.
2.Mathrani, Vandana (17 January 2008). "The Power of Smell".
3.Prabuseenivasan, Seenivasan; Jayakumar, Manickkam; Ignacimuthu, Savarimuthu (2006). "In vitro antibacterial activity of some plant essential oils". BMC Complementary and Alternative Medicine.6: 39. doi:10.1186/1472-6882-6-39. PMC 1693916 . PMID 17134518.
4.Journal of the American Veterinary Medical Association September 15, 2006, Vol. 229, No. 6, Pages 964-967 https://doi.org/10.2460/javma.229.6.964
5.Medline Plus Medical Encyclopedia
6."University of Melbourne: multilingual plant names database". Plantnames.unimelb.edu.au. 2004-08-05. Retrieved 2012-12-30.
7.p. 12 In: Vanoverbergh, Morice (1968). Iloko-English Dictionary:Rev. Andres Carro's Vocabulario Iloco-Español. Catholic School Press, Congregation of the Immaculate Heart of Mary, Baguio City, Philippines. 370pp.
8.T Hongratanaworakit, G Buchbauer - Phytotherapy Research, 2006 - Wiley Online Library
9.https://www.ncbi.nlm.nih.gov/pubmed/22894890
10.Ompal Singh, Zakia Khanam, Neelam Misra, and Manoj Kumar Srivastava Chamomile (Matricaria chamomilla L.): An overview.Pharmacogn Rev. 2011 Jan-Jun; 5(9): 82–95. doi: 10.4103/0973-7847.79103.
11.https://www.ncbi.nlm.nih.gov/pmc/articles/PMC32100...
12.Amsterdam JD, Shults J, Soeller I, Mao JJ, Rockwell K, Newberg AB. Chamomile (Matricaria recutita) may provide antidepressant activity in anxious, depressed humans: an exploratory study. Altern Ther Health Med. 2012 Sep-Oct;18(5):44
13.https://www.ncbi.nlm.nih.gov/pubmed/22894890
14.Kasper S. An orally administered lavandula oil preparation (Silexan) for anxiety disorder and related conditions: an evidence based review. Int J Psychiatry Clin Pract. 2013 Nov;17 Suppl 1:15-22. doi: 10.3109/13651501.2013.813555. Epub 2013 Aug 3.
15.Department of Nursing, Keimyung University, Jung-gu, Daegu, Korea. so726@kmu.ac.kr [Effects of aroma hand massage onpain,state anxiety and depression in hospice patients with terminal cancer]. Taehan Kanho Hakhoe Chi. 2008 Aug;38(4):493-502.
16.https://www.ncbi.nlm.nih.gov/pubmed/18753801.
17.IR J Basic Med Sci; v.14(4); Jul-Aug 2011 https://www.ncbi.nlm.nih.gov/pmc/articles/PMC35868...
18.Awale S, Tohda C, Tezuka Y, Miyazaki M, Kadota S. Protective Effects of Rosa damascena and Its Active Constituent on Aβ(25-35)-Induced Neuritic Atrophy.Evid Based Complement Alternat Med. 2011; 2011():131042. [PubMed] [Ref list]
19.34. Nyeem MAB, Alam MA, Awal MA, Mostofa M, Uddin M, Islam SJN, et al. CNS Depressant Effect of the Crude Ethanolic Extract of the Flowering Tops of Rosa Damascena. Iran J Pharm Res. 2006;5:171–174.
20.Libster M. Delmar's Integrative Herb Guide for Nurses. Albany: Delmar Thamson Learning; 2002. pp. 360–370.
21.Schiber A, Mihalev K, Berardini N, Mollov P, Carle R; Flavonol glycosides from distilled petals of Rosa damascena Mill. Z Naturforsch C. 2005 May-Jun; 60(5-6):379-84.
22.Ramezani R, Moghimi A, Rakhshandeh H, Ejtehadi H, Kheirabadi M .The effect of Rosa damascena essential oil on the amygdala electrical kindling seizures in rat.Pak J Biol Sci. 2008 Mar 1; 11(5):746-51.[PubMed] [Ref list]
23.Wie MB, Won MH, Lee KH, Shin JH, Lee JC, Suh HW, Song DK, Kim YH. Eugenol protects neuronal cells from excitotoxic and oxidative injury in primary cortical cultures. Neurosci Lett. 1997 Apr 4; 225(2):93-6.[PubMed] [Ref list]
24.Boskabady MH, Kiani S, Rakhshandah H. Relaxant effects of Rosa damascena on guinea pig tracheal chains and its possible mechanism(s).J Ethnopharmacol. 2006 Jul 19; 106(3):377-82. PubMed] [Ref list]
25.Kwon EK, Lee DY, Lee H, Kim DO, Baek NI, Kim YE, Kim HY. Flavonoids from the buds of Rosa damascena inhibit the activity of 3-hydroxy-3-methylglutaryl-coenzyme a reductase and angiotensin I-converting enzyme.J Agric Food Chem. 2010 Jan 27; 58(2):882-6.
26.Ulusoy S, Boşgelmez-Tinaz G, Seçilmiş-Canbay H. Tocopherol, carotene, phenolic contents and antibacterial properties of rose essential oil, hydrosol and absolute. Curr Microbiol. 2009 Nov; 59(5):554-8.
27.Basim E, Basim H. Antibacterial activity of Rosa damascena essential oil.Fitoterapia. 2003 Jun; 74(4):394-6.
28.M Fukada, E Kano, M Miyoshi, R Komaki… - Chemical …, 2011 - academic.oup.com; Effect of "rose essential oil" inhalation on stress-induced skin-barrier disruption in rats and humans. Chemical Senses, Volume 37, Issue 4, 1 May 2012, Pages 347–356, https://doi.org/10.1093/chemse/bjr108. Published:13 December 2011.
29.McMahon, Christopher. "Vetiver - The Oil of Tranquility". http://www.vetiver.com. Retrieved 4 December 2014.
30.F. Chialva, G. Gabri, P.A.P. Liddle, et al. Qualitative Evaluation of Aromatic Herbs by Direct Headspace GC Analysis. (Journal of HRC & CC 5, 1982), 182-188.
31.S. R. Srinivas. Atlas of Essential Oils. (New York: Srinivas, 1986).
32.U.C. Lavania. Central Institute of Medicinal and Aromatic Plants, Lucknow – 226 015 , India. Other Uses, and Utilization of Vetiver: Vetiver Oil; http://prvn.rdpb.go.th/files/7-02.pdf
33.Essential Oil Safety by Robert Tisserand and Rodney Young (Second Edition. United Kingdom: Churchill Livingstone Elsevier, 2014), 244.
34.Handbook of Essential Oils: Science, Technology, and Applications, edited by K. Husnu Can Baser, Gerhard
35.The complete guide to aromatherapy

A synergy of 100% pure, natural and organic essential oils

A relaxing blend for pure relaxation.

Used in aromatherapy as a nervine and calmative to help promote relaxation.

Aromatics Sleep Spray is used at bedtime to achieve full relaxation and a restful sleep.

...Read more

100% pure and natural chemotyped essential oil – Organic

Native to China, Bergamot belongs to the Rutacaea family, which also includes all the citrus fruits





Pranarom Roman





Chamomille 10% preBlended




Organic 5ml

This blend contains 100% pure and natural chemotyped essential oils

A precious fragrance conducive to meditation.

100% pure and natural chemotyped essential oil – Organic

The best source of this essential oil with its fascinating history is Yemen, the land of the Queen of Sheba.

100% pure and natural chemotyped essential oil – Organic

10% Pre-blended in Apricot Oil
Recent Posts
Prostate related conditions and prostate cancer affect a large group of men every year. New data re …

Keeping healthy is just as important as all other things that children are taught to be great at. …

Although most of the time we think of bacteria as a cause of infection or developing certain di …