Platinum Naturals Easymulti Energy for Men 60 Softgels
Write a Review
Platinum Naturals
Platinum Naturals Easymulti Energy for Men 60 Softgels
SKU:

15453

UPC:

773726032340

Maximum Purchase:

1 unit
Sale Price:
Your Price:
$29.45
Description
Platinum Naturals Easymulti Energy for Men 60 Softgels:
Natural energy boost to help get through a busy day
• Full spectrum multivitamin
• Immune support to prevent colds and allergies
• Healthy, nourished skin
• Strengthens memory and focus
Key Factors
• Omega suspension makes it easy to absorb and gentle on the stomach: natural sustained release
• Gender specific formulas with nutrients for differing body needs
• More than a multivitamin – a multi supplement
Easymulti® Energy energizes your body naturally by fuelling it with vitamins, minerals, omega oils and energizing plant adaptogens.
More Than Just A Multivitamin
Easymulti® Energy is a scientifically developed natural multi supplement formula that combines the health and energy benefits of multiple key nutrients with Platinum Naturals' proprietary process that suspends them in oils for better absorption. These days you need more than a multivitamin, you need a multisupplement.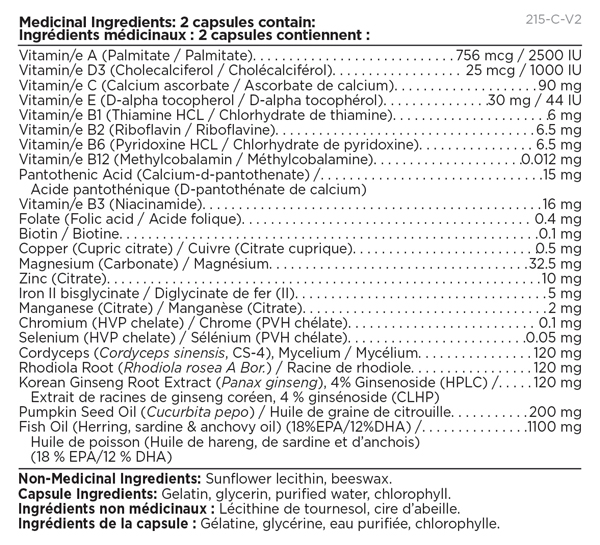 Halal Certified
* Products are manufactured without gluten but not tested.
View All
Close
Related Products
Customers Also Liked